Smarter sourcing by tapping into the power of human, data and technology
Leverage the power of our global human operations, pool of verified suppliers and buyers, and extensive market intelligence to take your global sourcing to the next level.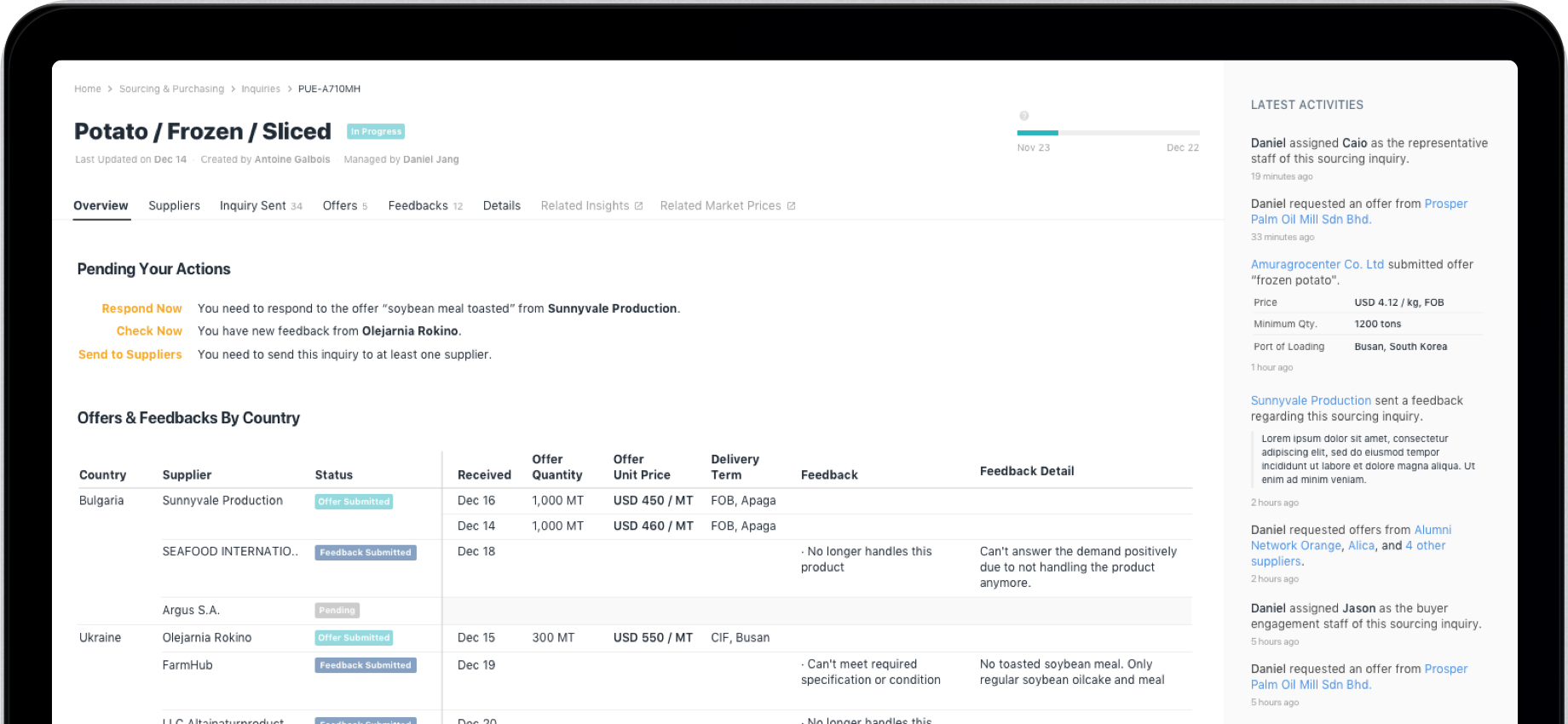 Empowered by human operation
We prepare an extensive set of suppliers all verified by human to human contact and listed in our system. With our enterprise software, you will communicate with valid suppliers safely and effectively.
All suppliers identified & verified by local professionals
We have an extensive network of local experts, representing their countries and covering the adjacent regions. Our team of local experts identifies and verifies the local suppliers to ensure that only valid suppliers join our trade infrastructure.
Data-driven sourcing via global market intelligence
Tridge's comprehensive and in-depth database and intelligence system help identify the best markets and suppliers to source products for the buyers.